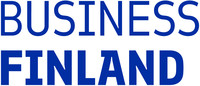 The costs of healthcare are increasing worldwide in an unsustainable manner, and many approaches to contain this growth are being sought urgently. As we know, ageing is a major risk factor for many chronic degenerative diseases. Being able to improve prevention, diagnostics and cure of at least part of these diseases would contribute tremendously to cost savings.
Harnessing MEMS-based monitoring devices together with selected strategies for wireless monitoring and integration of the components on flexible substrate will allow for unobtrusive and cost-effective measurement of health-components that has not been possible to measure earlier at reasonable cost and without involving professional (costly) healthcare resources.
We will propose the use MEMS in novel application areas like core temperature measurement, bone and muscle analysis as well as diagnostics for infection. For motion sensors accelerometers are commonly used today, to improve the reliability we propose a combination of high performance pressure sensors and an accelerometer.  Health-Mems will exploit the flexible bluetooth low energy platform developed by Metropolia in HealthSens Tekes-funded strategic research project.
Expected impacts of the project are 1) demonstration of new monitoring concepts based on cost-efficient mass-manufacturing methods and 2) opening of new markets for wireless sensor nodes, flexible integration, low power, small and light weight sensor units, and MEMS sensors.
Metropolia project produced new information about usage scenarios, service concepts and general user experience as well as enabled by the new technologies developed by VTT. The key focus is to glue together the latest technology developed to the needs of the partner companies and public healthcare organizations. By doing the research driven by the end user scenarios, we are ensuring the match between the new solutions and the needs of the society.
Contact
Sampo Nurmentaus
Project Director
tel. +358 40 776 9772
sampo.nurmentaus [at] metropolia.fi