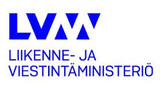 The project is over.
Comfortable, safe and seamless urban mobility culture benefits everyone. Achieving this requires the support of research. The Ministry of Transport and Communications, The Finnish Transport Safety Agency (Trafi) and the Finnish Transport Agency together with Metropolia University of Applied Sciences provide funding for a three-year Professor of Practice -type position until 2019. Dr. Arto O. Salonen was chosen for the position.
Mobility as a Service (MaaS) in the focus of research
Intelligent, integrable and low-emission mobility services for people and freight offer new opportunities for developing the service business. Making the new mobility services widely available requires knowledge of human behaviour and social change in addition to engineering sciences. The areas of research are:
(a) MaaS trials. Action research as part of systematic and large-scale trials in various environments where new solutions are tested by real clients.
(b) Understanding mobility behaviour. Identifying and analyzing the factors behind the acceptance and rejection of new mobility services.
The aim is to build and support a productive national and international research network. In addition, the research is integrated into the internal multidisciplinarity of Metropolia, since the solutions for intelligent mobility are in the core of research and development in Metropolia. In the multidisciplinary innovation studies (Minno® -concept), students of logistics, service design and business come together to overcome challenges related to intelligent mobility.
Further information
tki-info [at] metropolia.fi